Over 9,500 people on our coast call Sechelt home, as it is located in the heart of the Sunshine Coast. Lots of beautiful waterfront homes line the shoreline where residents have chosen Sechelt for their ocean dream homes.
Sechelt got its name from the shíshálh First Nations people and it means "land between two waters."
Sechelt has a popular waterfront walkway for dog walkers, beach enthusiasts and folks who like to socialize and walk daily. It has an active public waterfront walkway, which has beautiful Strata / Condo buildings along with commercial waterfront space for local shops and entrepreneurs.
Sechelt offers lots of business opportunities and its popular Cowrie Street attracts residents and visitors due to its many wonderful shops, restaurants and commercial businesses.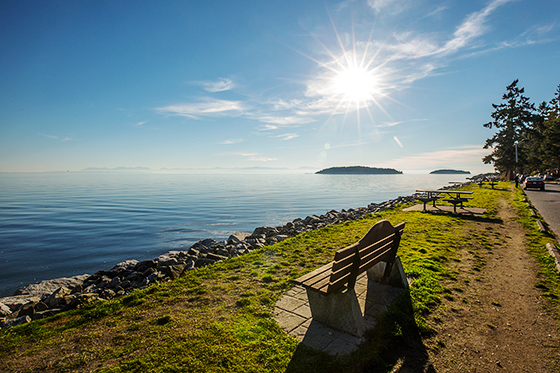 Sechelt Hospital is the only hospital on the Sunshine Coast, and recently underwent a large expansion and upgrades.
If you are a recreation enthusiast, Sechelt has everything you could ask for – it offers an indoor tennis club, outdoor courts in our beautiful parks and trails ideal for dog walking, hiking, biking, wall climbing, kayaking and more.
The Sunshine Coast RCMP are stationed in Sechelt along with a courthouse and volunteer fire station. Make sure to consider Sechelt if you are looking for a community in the heart of the Sunshine Coast.
Sechelt BC Community Resources
Sechelt Elementary Schools
Davis Bay Elementary
Davis Bay Elementary:
Address: 5078 Davis Bay Rd. Sechelt, BC V0N 3A0
Phone: (604) 885-9523
Fax: (604) 885-6315
Web Site: Visit Web Site
Kinnikinnick Elementary
West Sechelt Elementary
Sechelt Secondary & Adult Schools
Chatelech Secondary
Chatelech Secondary:
Address: 5904 Cowrie St. Sechelt, BC V0N 3A7
Phone: (604) 885-3216
Fax: (604) 885-7991
Fraser Institute Report Card: View Online
Web Site: Visit Web Site
Capilano University Sunshine Coast
If you have any questions about buying or selling a home or property
on the Sunshine Coast or the Vancouver North Shore, please give me a call!
I am happy to help you find just the right new home.
Darrin Goss – Realtor
RE/MAX City Realty
(604) 740-2333