Buying a Home on the Sunshine Coast, North Vancouver or West Vancouver, BC.
Purchasing a home or property is a big decision. There are a great many very important steps involved that can be stressful at times.
Searching and finding the home that fits your wants and needs requires time and energy, and securing a really good mortgage loan can be overwhelming in the choices available.
Darrin Goss can help you every step of the way.
If you are ready to become a home buyer, whether it's your 1st home or one of many, the joys and benefits of home ownership are definitely worth going through the process.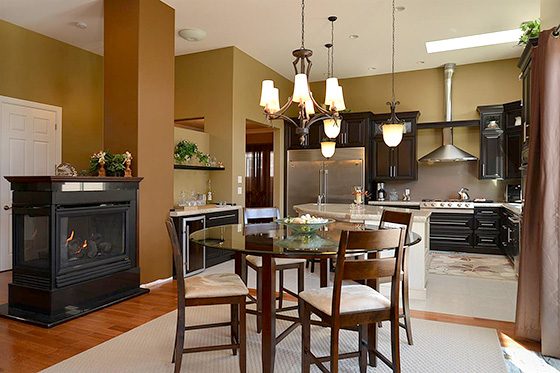 My commitment to each and every client is to make the home purchasing process as smooth and stress-free as possible. I believe in saving my clients money on the various expenses that come with buying a home or property.
Part of my job is to prepare you for all aspects of the purchase, and as such Sellers are more likely to consider my clients "preferred buyers." This can make a big difference when multiple offers may be on the table.
I will also search thoroughly for the type of home or property you really want, and help securing a proper Home Evaluation too.
As a Professional Realtor, I keep myself well-informed about the current homes on the market, and study neighborhood values daily. I can help you locate properties in your price range, preferred neighbourhoods and desired type of home before we start viewing them in person.
It's as easy as 1, 2, 3!
Step 1: Figuring out what you want
Your first step in buying a home is to decide what your primary motivation is for buying: Is it to raise a family or get more room for your family, find a home you can retire in, stop paying rent or build equity with a mortgage helper suite?

Next, write down what kind of home you'd like to have and where. Be specific and clear on what you want. Consider these ideas and add what is important to you… Read More
Step 2: Pre-Qualification for a Mortgage Loan
Your 2nd step in the purchasing process is to find an experienced and professional Mortgage Loan Specialist and get pre-qualified for a mortgage loan. Often, they will help you over the phone and you also have the option of applying online.
I can refer you to an experienced Mortgage Professional with an excellent reputation and a solid track record for successful loan approvals for his or her clients. Give me a call, I'm happy to help you with this process.
Step 3: I'll find you the Right Home that fits your wants and needs
With pre-qualification secured, and once you know your price range, I can help you determine which homes and properties fit your wants and needs.
I have the experience, the solid industry relationships and respect, as well as the best resources available today. I would be happy to help you find just the right home or property. Please feel free to search my Featured Listings here.
I'm here to help you successfully navigate the Home Buying process, including financing, home inspections and completing the sale. You can count on me to make the process as smooth and stress-free as possible.
Please let me know how I can help you.
Darrin Goss – Real Estate Agent
RE/MAX City Realty
(604) 740-2333
Need help finding the right home?

I look forward to hearing from you!
I will help you every step of the way
I can help you complete your financing and inspections, and close on the transaction.
My top priority is to make sure that your home buying or selling experience is pleasant, cost-efficient and successful.